Welcome to the Survey of Entertainment
(Flex Start classes)

Instructor: Sonia Pasqual
This class begins Feb 17th and meets every Wednesday night from 5:30pm to 8:50pm.
There is only 10 classes total of the flex start semester, therefore the class times we meet is important that everyone is on time and brings all assignments on time.
Building a Portfolio Online > be creative, clean, organized and professional.
Websites as a source of reaching potential clients or employers!
Practice by building what we will call a soft site, which can eventually turn into a professional and real site.
There is a few reasons why I have picked www.weebly.com (free attributes)
* Stream video for those of you in performance music production, can show video demos.
* Flash for those of you in graphics or wanting to show off your talent in building a little flash to represent a movie like attribute to your style and site. Keep in mind a flash heavy site, loads fast, not all clients may have the fastest computer software. It is best to have a back up informative site.
* Flickr slide show for those of you who are in design, photography, live show, performance, etc... to show places, productions (shows, events, specials), locations, art, etc... of your work. Remember only put the best quality photo, use contrasting photos if applicable and only use 3 or less photo's of the same thing, unless it has a lot of different angels revealing something different etc...
* Files so if you write, be it poetry, music, plays, or screen plays, you can give the client a little taste of your pieces. Upload in PDF format as its best for people to get for free Adobe Acrobat Reader = PDF format. It is easily download via the world wide web.
* Plus You-Tube, Music files - Embedded feature and Audio Player, plus several other features.
Use free web host www.weebly.com, sign up, get an account, pick a professional name to act as domain name.
Example of unprofessional domain name: www.hotsexygirlgraphics.weebly.com, or www.youngboi407.weebly.com, please keep it professional, remember this field is very competitive!
Here is a few past students efforts which some of them are actually now using as professional sites until they can afford better. However, they are getting the word out there with business cards, resumes all which have a professional visual online portfolio to represent their talent(s).
Former students website:
http://www.littlemisskaramae.weebly.com
> Kara Mae is an artist, photographer and designer for stage, film and architectural venues.
http://www.nicroc.weebly.com
> Nicholas Roc is wanting to pursue Film (focus editing).
http://www.headchefmusic.com/
Julian Navalta has turned his weebly.com account into a professional website. He is a performance Hip Hop artist.
Professional Website:
http://www.solilla.com
Solillaquists of Sound local band who has performed in several venues and is on there 2nd trip to France 2010.
http://www.gjacksonlights.com/
Lighting Director of Northland Church in Longwood, a mega church, state of the art facility.
http://www.soniapasqual.net
Professional Lighting Designer 10y rs, Theatrical Production experience 18 yrs and Instructor 2 yrs.
Powered by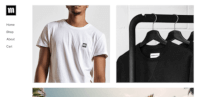 Create your own unique website with customizable templates.