Final Project for Introduction to Stage Lighting class
Photos of the Tempest @VCC, Feb '09, Lighting by Sonia Pasqual, photographer William Hung all images copyrighted.
The FINAL PROJECT focuses on basic lighting design principles of the (Qualities and Functions of Light). You will be given a scene to work with in a group setting. This will be given to your group with enough time so that you may have some out of class time to do the following:
1) Research on the design elements that will help you and your group to re-create the scene. This research can be a collection of VISUAL components to show to the instructor and share your ideas and inspiration with the group. --> All work is to be put into a folder for presentation along with written information or highlights on the purpose of why the visual components was choosen.
Keep in mind that a photo may only represent the colors or the textures or the angles or the movement you want to create. A photo may not represent everything, only bits and pieces so that is why you will need to have with the photo, what it is you are focusing on for inspiration purposes.
2) Organization is key to any reseach project. Be organized and neat in the collecting of data such as photos, written work and rough drafts of any work you do, be it in class or out of class.
3) EVERYONE MUST DO THEIR OWN WORK! This means even though you are doing a group design, you are to do your own rough drafts, final drafts, for the light plots and channel hookups. I will ask for all of this work to be placed in and presented in the portfolio style fashion as to how you did the -lighting portfolio project earlier in the semester. This way each person is graded on his or her own work, cues, design inputs, implementation of the lighting design, and lastly the strike of the project.
4) Bring to class (Pencils with good erasers, plain white sheets of paper at least 10 pieces and an architect scale ruler) if you don't have a ruler that is the only item that will be provided for you to use in class. On the days on the calendar of the syllabus that states Scale Drawing/Channel Hookups/Basic Lighting Design you are begin bringing these materials until the completion of the final project including your tools (gloves, wrench and tape measure).
5) Light Plots and Channel Hookups - use as a reference the rough drafts created in class as we progress more into the projects at hand. Everything will need to drafted to scale. The scale is 1/4" = 1' - 0".
A definition of the Lighting Designer from source Wikipedia.org which I found pretty accurate and has a good breakdown:
http://en.wikipedia.org/wiki/Lighting_designer
Safety begins with YOU-->>>>>>
ABSOLUTELY NO OPEN TOE SHOES are to be worn on days that say LAB! You will automatically receive -10pts on the project each day this occurs.
---


Creating the Scene - Final Project > Basic Lighting Design
As a group you will choose what scene best interest you to recreate. The recreation must apply what was mentioned above and especially the APPLICATION OF THE QUALITIES OF LIGHT AND THE FUNCTIONS OF LIGHT! Do not get so caught up in random elements that you forget or loose focus of the main purpose of this project.

If you do not follow these rules you can result in a failing grade. Any grade 76% to 0% is failing. Please pay attention in class and follow directions.

Here are the scenes to choose from as follows:

SCENE I - Sunset in Arizona, some clouds in the sky, summer months of June - July, outdoors and far from the city.

SCENE II - Midnight clear night in the North East, Full moon and stars, winter months of December - January, outdoors near a lake with snow on the ground.

SCENE III - Mid-day in Seattle, Washington, in the city busy streets, takes place in a cramped apartment of a couple in their mid-30's.

SCENE IV - An evening in the city of Paris, Fall time outdoor scene

SCENE V - Beach, mid-day in California, outdoors clear sky

Pick a scene with your group, then tell the instructor, and begin to do the research etc... bring materials to class. Communicate clearly with your group via email, phone, and or facebook on what you are doing.


Inventory of lights for each group:

(#) TYPE OF LIGHT Detail Type LAMP

(4) Source Four ERS - 36 deg - HPL 575 watts
(2) Source Four ERS - 50 deg - HPL 575 watts
(2) PAR 64 - Med Flood (MFL) - FFR 1000 watts
(1) Source Four Parnel - - HPL 575 watts

You do not have to use every instrument in the inventory. You do have to use the colors, cables and accessories that the school has available in the lighting area. Anything that you take you must put back where you found it.

Each group will be given a day and class period to work on the following:

FIVE IMPORTANT STEPS BELOW FOR EACH GROUP - READ CAREFULLY!

1) Implementation of the plot (hang, circuit and focus 70 mins total),
2) Create cues (each person has their own cues to present for the scene 20 mins total),
3) Presentation (each person will have a seat at the lighting board and present their cues in consective order of the scene - presentation is 5 mins at least no longer than 7 mins)
4) STRIKE your cables and lights with the group, put everything back in the lighting area! (25 mins total)
BRING TOOLS ON THE DAY OF YOUR PROJECT PRESENTATION AND CLOSED TOE SHOES!!!!!!!!
5) Hand in folder with all work to be graded and returned on the last day of class. No LATE folders are accepted!


If you feel you will need some extra time for your project your group can talk to me and I will allow you and extra hour prior to class begin for this purpose. 1pm to 4pm for the total time, otherwise the day and class period time of 2pm to 4pm is all you will have for the above.

DIMMER and CUES ASSIGNMENTS for each group:

GROUP I - Dimmers 1-10 only
Cues - 1 to 12

GROUP II - Dimmers 11-21 only
Cues - 13 to 24

GROUP III - Dimmers 22-32 only
Cues - 25 to 36

Each person in the group will split cues amongst themselves. Keep in mind you can use cues with (points).
For example Cue 1.1 or Cue 13.3 or Cue 25.6 ---> You have .1 to .9 in between each cue for use as well.

DO NOT USE ANOTHER GROUPS DIMMERS OR CUES!
Powered by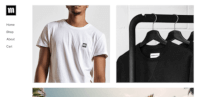 Create your own unique website with customizable templates.